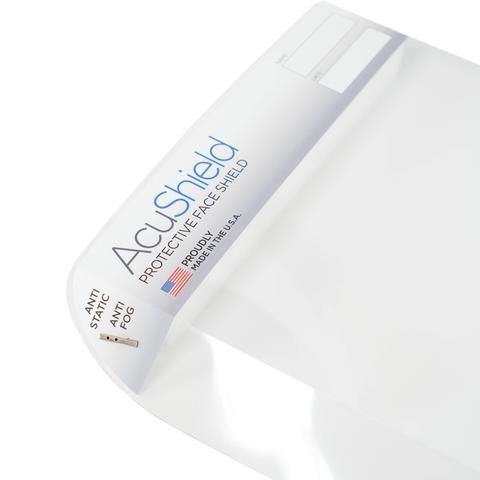 Since 1984, Acuprint has been at the forefront of commercial printing in Los Angeles, but in the first week of March 2020, our business, like so many others, came to a screeching halt as our corporate customers hunkered down to stop the spread of COVID-19. As a team, we decided to immediately switch gears and formed AcuShield.net and started producing much needed Face Shields, which we had the means to produce here in our manufacturing facility in the United States. 
Our product engineers went into overdrive and our procurement staff sourced the raw materials, and soon we had prototypes on the table. Within a week, our product was complete, and samples were sent to universities, hospitals and related organizations. With the encouragement of Mayor Garcetti and his team, we first produced 10,000 face shields to help supply front-line emergency services employees. With the generous support and sponsorship of international companies headquartered in Los Angeles, we have now fulfilled over 500,000 shields, many of which are donations placed on the behalf of medical and governmental organizations. 
Not only have we been able to retain all our current employees on our payroll, but we are also expanding our workforce and seeking to hire 100+ new employees as well as added state of the art equipment to increase the speed of manufacturing and get the much needed face shields in the hands of the people that need them most! 
We are deeply proud of being able to contribute in a small way to the people, city and country we love. 
– Sam Sowlaty, President of Acuprint